2022 has been a great year in the Resource Library! We completed a second year of Final Thursday Book Discussions, increased our Book Bundle Program to 45 titles (multiple copies of the same title for group study), hosted summer story hour, and added hundreds of new resources for individuals, households, small groups, and congregations. Look for new opportunities in 2023 including digital streaming options, new resources, and opportunities to engage kids. Please contact your library with your dreams for 2023 at crlib@mennowdc.org–what would you like to see happen at the library?
Here is a look at some of the great new titles added in December 2022.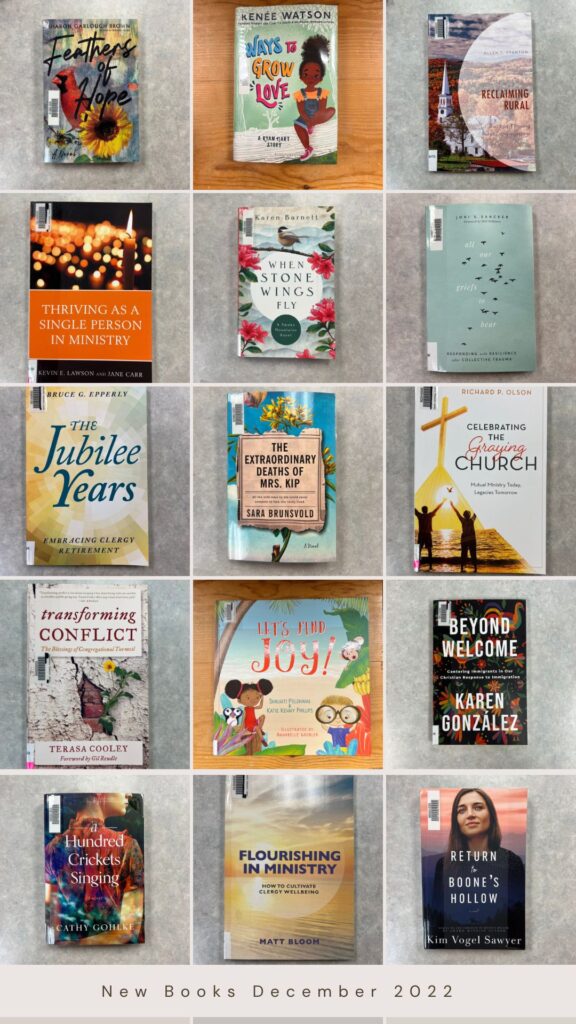 -Jennie Wintermote, WDC Library Director
---
Nuevos recursos para usted
¡2022 ha sido un gran año en la Biblioteca de Recursos! Completamos un segundo año de reuniones de Discusiones de libros en el último jueves del mes, aumentamos nuestro Programa de paquetes de libros a 45 títulos (múltiples copias del mismo título para estudio grupal), organizamos una hora de cuentos de verano y agregamos cientos de nuevos recursos para individuos, hogares, grupos pequeños, y congregaciones. Busque nuevas oportunidades en el 2023, incluidas opciones de transmisión digital, nuevos recursos y oportunidades para involucrar a los niños. Comuníquese con la biblioteca con sus sueños para 2023: ¿qué le gustaría que sucediera en la biblioteca?
Aquí un vistazo a algunos de los grandes títulos nuevos agregados en diciembre de 2022.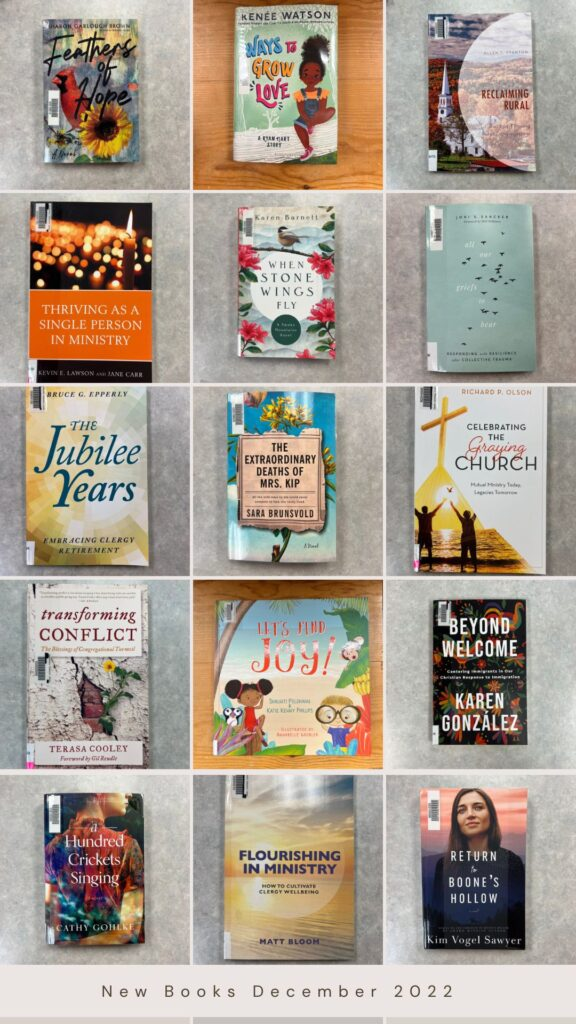 -Jennie Wintermote, Directora de la Biblioteca de Recursos de WDC