MennoGrass@Assembly!  Saturday evening will be full of music and BBQ outside Tabor Mennonite Church!  If you are local, invite your friends to hear some great local bands and enjoy a full BBQ meal.  If you are an Assembly registrant, MennoGrass is included.  Any friends you invite are asked to donate toward the cost of the food.  Should be a great time for some tunes under the trees (or in the Tabor Hospitality Hall if it's inclement weather)! Please bring your own lawn chair or blanket, if possible.
Saturday Concert Schedule:
6:00pm – Michelle & Friends
6:30pm – Hopeful Blues
7:30pm – The Flannelbacks
---
¡MennoGrass@Assembly! ¡El sábado por la noche estará lleno de música y barbacoa afuera de la Iglesia Tabor Mennonite! Si vives en el área, invita a tus amigos a escuchar algunas de las mejores bandas locales y disfruta de una comida completa estilo Barbacoa. Si está inscrito en la Asamblea, MennoGrass está incluido. Se le pide a cualquier amigo que invite que done para cubrir el costo de la comida. ¡Será un buen momento para escuchar algunas melodías bajo los árboles (o en el Tabor Hospitality Hall si hace mal tiempo)! Traiga su propia silla de jardín o manta, si es posible.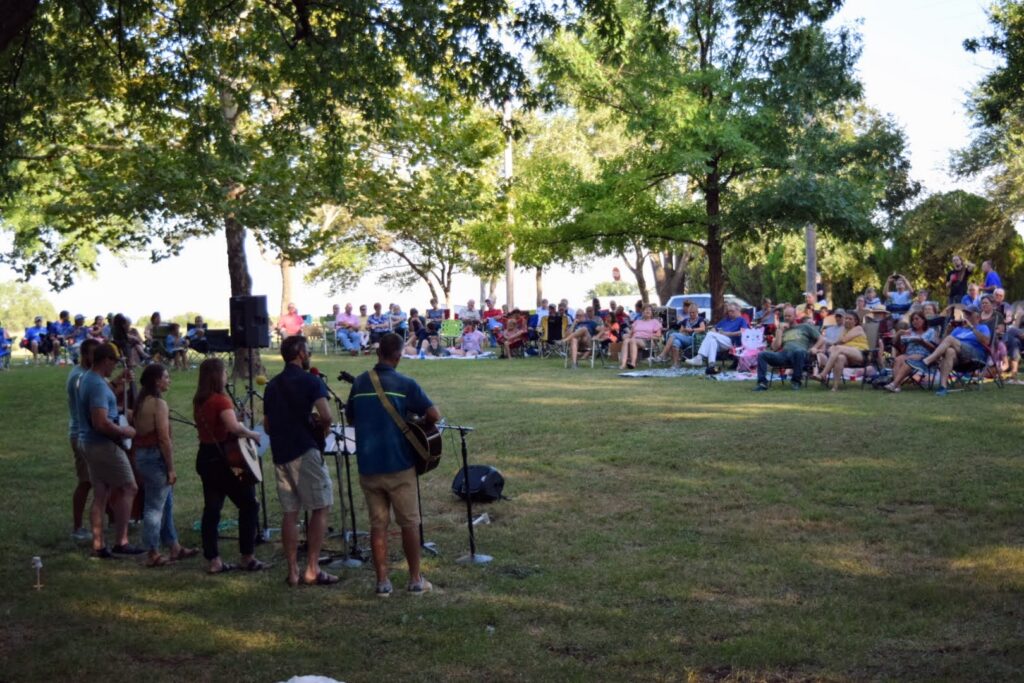 *Photos from Previous Tabor Mennonite Church MennoGrass concerts.