WDC Ministers' Afternoon Apart
Friday, July 26, 2019, 1-5 pm
Bethel College Cafeteria
300 E 27th, North Newton KS
Life-Giving Missional Church Leadership

Ministers are invited for WDC Ministers' Afternoon Apart with facilitators Jessica Schrock-Ringenberg, director of the new Center for Anabaptist Leadership and Learning ministry program at Hesston College, and Michele Hershberger, Bible and Youth Ministry Professor at Hesston. Join Michele and Jessica on the journey of being and becoming a missional church, as they use personal stories of success and failure, and open discussions in a safe place to explore these questions:  In light of all of the other responsibilities pastors are expected to carry out, how do we have time to be missional leaders? What is the difference between "Missional" and another program? What if it doesn't fit into our church schedule? What are the hidden barriers, and hidden rewards? What are some strategies and practices that can help in the process of becoming more missional?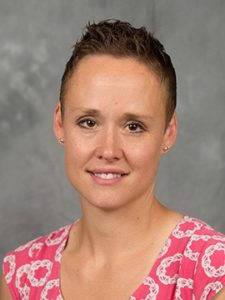 Jessica Schrock-Ringenberg was recently hired at Hesston College as the developer and director of a new ministry program, the Center for Anabaptist Leadership and Learning. She is a graduate of Hesston College, Goshen (Ind.) College and Anabaptist Mennonite Biblical Seminary (Elkhart, Ind.)  Jessica served as a pastor of Zion Mennonite Church (Archbold, Ohio) for 11 years, as well as in a variety of roles for Mennonite Church USA, including convention planning and as a member of the Constituency Leadership Council (CLC). She and her husband, Shem, recently relocated to the Kansas City area where they bought a heating and cooling business and also hope to plant a church. In addition, Jessica serves as a missional discipleship leader and consultant with the Five-fold Leadership Development Assessment and the Exponential Emerging Leaders Cohort. "Jessica has experience teaching disciples how to make new disciples, and she knows how to help others catch that vision," said Michele Hershberger, Hesston College Bible and Ministry department chair. "Under her leadership, Hesston College can become a center for a new kind of missional leader in the church."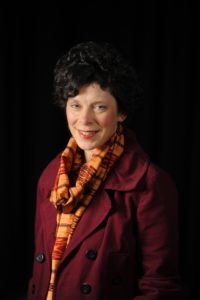 Michele Hershberger has served as a faculty member at Hesston College since 2000, where she chairs the Bible department and teaches Bible and youth ministry classes. She has devoted her life to serving the church as pastor, writer, speaker and instructor.  Michele graduated from Hesston College and Goshen (Ind.) College. She began ministry as a youth pastor in Oregon with her husband, Del.  There she also served as Conference Youth Minister for the Pacific Coast Conference of the Mennonite Church, and as Head of the Bible Department at Western Mennonite School. Michele then completed a Masters of Theological Studies in Bible at Associated Mennonite Biblical Seminary and worked as Project Associate for The Giving Project.  Michele is a prolific writer, with five books, A Christian View of Hospitality, God's Story, Our Story: Exploring Christian Faith and Life, The Bible as Story: An Introduction to Biblical Literature, Why Did Jesus Die and What Difference does it Make? (due out in October 2019) and Now It Springs Up, chapters in the books Jesus Matters, Youth Ministry at a Crossroads, and Fully Engaged, as well as 7 curricula and numerous articles for periodicals and academic journals.  With a passion for preaching, Michele has served as renewal speaker for such diverse groups as the United Presbyterians of Canada and the Lutheran Foundation, as well as for numerous Mennonite groups.  She was a featured speaker and wrote and directed dramas for multiple Mennonite youth conventions. Michele has also served the church overseas in Klaipeda, Lithuania, where she taught Bible and Youth Ministry at LCC International University from 2009-2010.
$25 registration fee includes mid-afternoon snack and drinks.
REGISTER BELOW: