Mennonite Church USA is hosting a series of educational webinars to prepare delegates and their conferences/congregations for the Special Session of the Delegate Assembly, May 27-30, 2022, in Kansas City, Missouri. For other delegate resources found on the MC USA website click here
If your congregation has not done so already, be sure to appoint delegates and get registered by the May 16 deadline. If you plan on reserving a hotel room, the deadline is May 4. Register for the special delegate session here.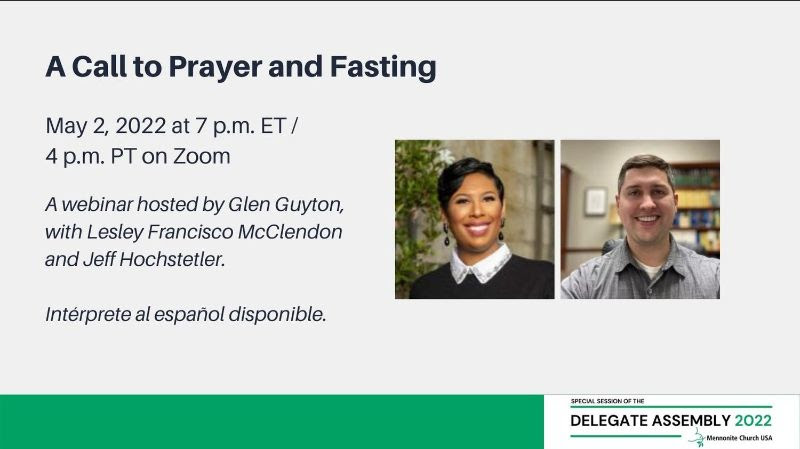 Just as Paul prayed for the churches of his time, let us also pray for ours. Join Glen Guyton, Lesley Francisco McClendon and Jeff Hochstetler for a webinar on ways that we can support the Special Session of the Delegate Assembly and our participating church leaders through individual and communal prayer and fasting.
"…that they may be encouraged in heart and united in love, so that they may have the full riches of complete understanding, in order that they may know the mystery of God, namely, Christ, in whom are hidden all the treasures of wisdom and knowledge." Colossians 2:2-3